Clip-on PROFAN SUPERSILENT TURBO 12W - Ø20cm
Code:
95732
Related products
Product detailed description
Magnetic motor, low consumption, speed 1800 rpm.
Horizontal and vertical clip fan.
The CLIP PRO FAN clip fan - 20 cm / 12 W mainly boasts decent endurance and extremely quiet operation.
In addition, the powerful magnetic motor can handle a maximum speed of 1500 rpm and an average air flow of 525 cubic meters per hour.
The fan with very low consumption allows air circulation in enclosed spaces.
By expanding, it effectively reduces the concentration of hot air under the light source.
In the tropical summer months, it brings a welcome refreshment to rooms, offices or industrial plants.
Power: 12W




Flow rate: 325m3




Speed: 1800 rpm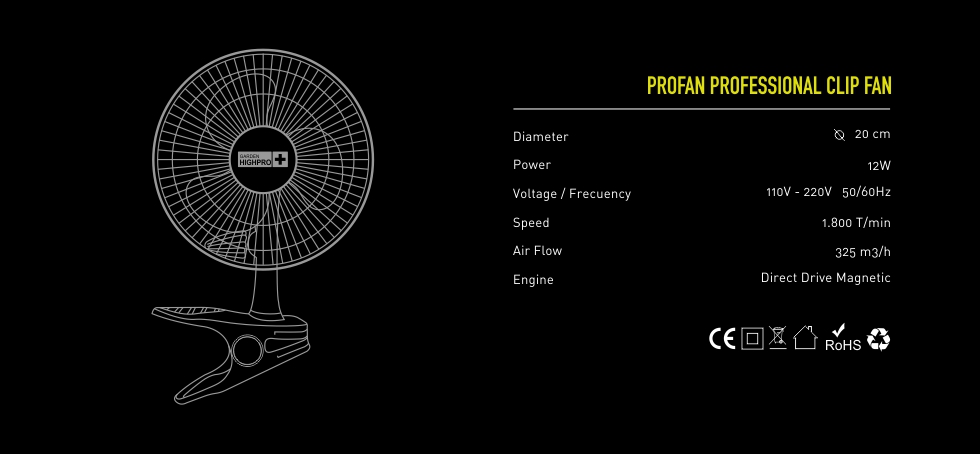 cirkulační ventilátor , stojanový ventilátor, klipsnový ventilátor, podlahový ventilátor, domácí ventilátor