Sunflower THE BIG Trimmer
Code:
96584
Product detailed description
The Big Trimmer is the first machine in the world that cuts the flowers from two sides at a time!
As the first machine ever it also take advantage of our curved cutting technology.
The machine is equiped with two rotors, each of them carries a pair of cutting blades that are turning in precise distance under the top grid, cutting all unwanted leaves with lighting speed and precision.
The Big Trimmer is designed for combination with common radial ventilators of 1000 Pa suction power.
The Big Trimmer is made of stainless steel and aluminium profiles.
The machine is propelled by heavy-duty motor with 100 W of power.
The trimmer is completly made and assembled in EU.
We supply our products in cardboard box, including electrical power cord, handy transport bag, imbus screwdriver and user manual.
The dimensions of 45x45x22 cm ensures convenient transport anywhere you need.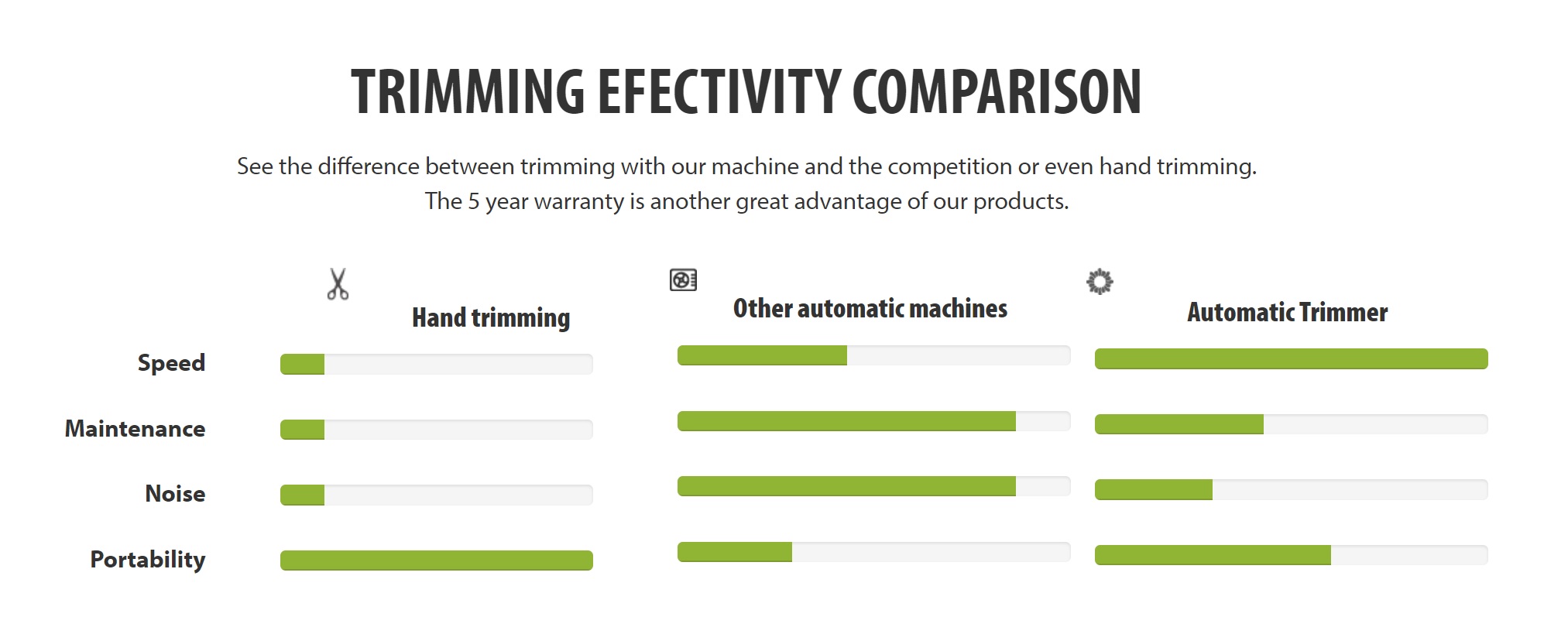 Technical specifications:
Device size (h,w,d): 45x45x22cm
Device weight: 15kg
Imput: 100 W
Output: 35 W
Voltage: 230V
Frekvence: 50Hz
cutting blade speed: 1390 rpm
current: 0,52 A
electrical protection: IP20
direction of rotation: right