Digital ballast Lumatek Controlled 1000W - 230V
Code:
95936
Product detailed description
Unlike the classic version, it includes a connection to the Lumatek Controller via a 3.5 mm jack.
Thanks to this, you can connect up to 400 ballasts to one Controller and use the functions it contains.
This will be appreciated especially by commercial growers. You will no longer need any expensive switchboards whose only function is to reliably switch ballasts as a function of time.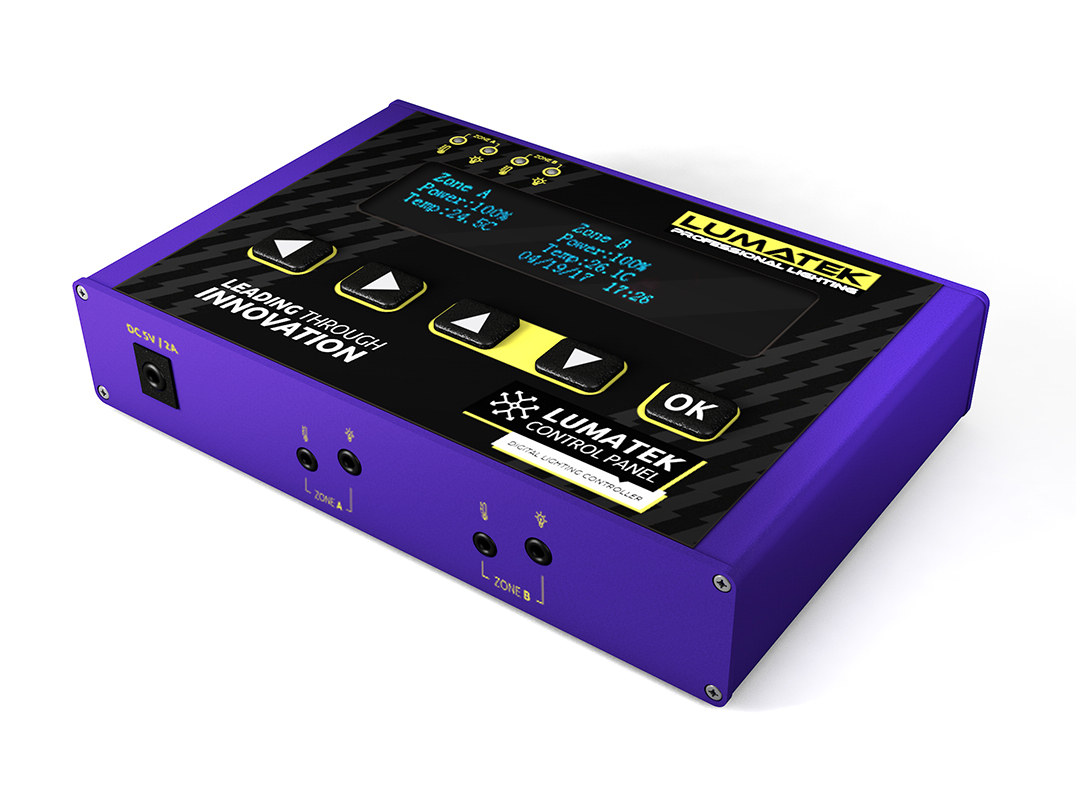 This state of the art Lumatek digital lighting ballast is one of the most powerful and reliable digital ballasts currently available today. With 30% more lumens and a higher PAR/PPF output than a standard ballast, the Lumatek 1000w actually uses far less energy too – making it more economic to run and giving higher yields than previously possible.

Featuring 4 different settings, including Super Lumens boost – the Lumatek 1000w Digital Ballast can be used progressively to give the optimum performance for each stage of your grow and can be used with both high pressure sodium or metal halide lamps.

This fantastic Dimmable & Controllable Digital Ballast is so reliable it comes with an amazing 5 year guarantee and for safety uses full circuit protection including open/short circuit, over temperature, over/low voltage, end of lamp life/rectification and EMI suppression. The Lumatek 1000W also features a fast start up facility and generates much less heat than other conventional ballasts. Enjoy longer bulb-life too with this high capacity digital ballast, as the Lumatek 1000w is incredibly stable and reliable, ensuring unbeatable grow room results.

The new addition of Control capability allows you to smartly monitor your room temperatures, light timing, automation, safety control and dimming. By simply connecting the Lumatek Digital Panel (sold separately) into the TRS "Link" port on your controllable ballast.

5 metres Control Link Cable included.
Specifications:
IZE L x W x H(mm) 318 x 166 x 96
INPUT CURRENT MAX (A) 4.70A
INPUT POWER 1030W
OUTPUT POWER 1000W
POWER FACTOR >0.99
VOLTAGE RANGE 175 to 275V
THD <10%
DIMMING 600W - 750W – 1000W – 1000W SL
LAMP: 600W, 750W & 1000W MH & HPS
LAMP CCF: <1.7
OPERATING FREQUENCY high frequency
HUMIDITY capable of operating in relative humidity of 0% to 90%, non-condensing
PROTECTION Full circuit protection; open/short, over temperature, over/low voltage, end of lamp life/rectification
WEIGHT 4.9 Kg
DIMENSIONS 318EMI suppression certified